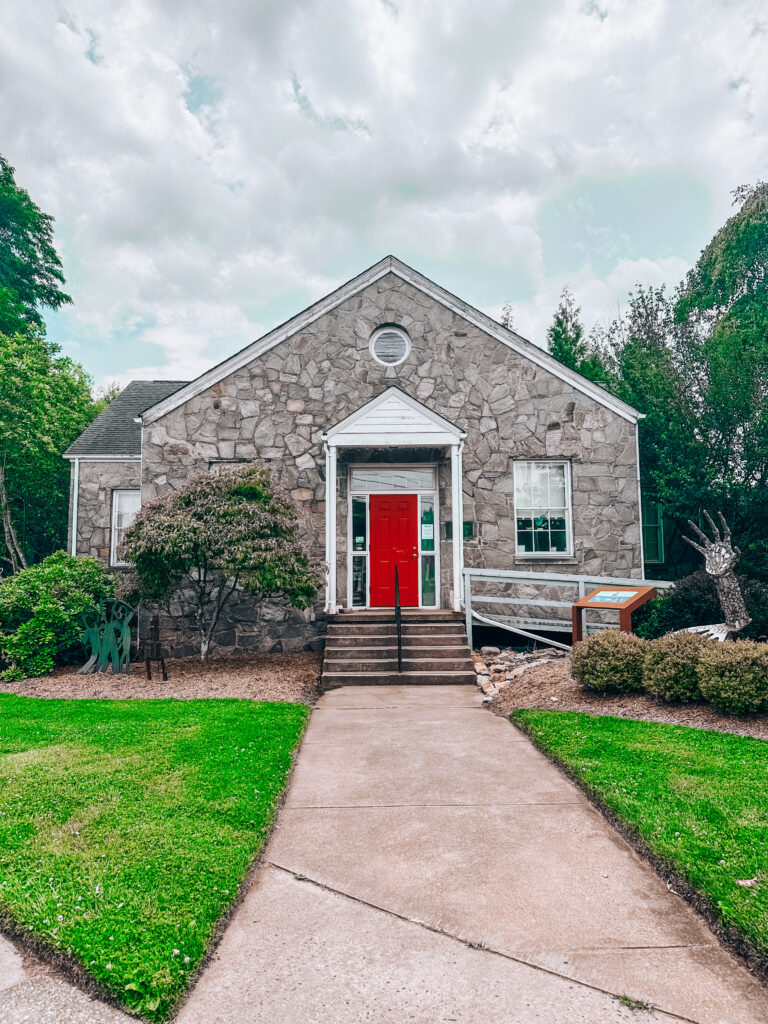 The Ashe Arts Center, located in West Jefferson's vibrant downtown Arts District at 303 School Ave., serves as the central hub for artistic expression. This area is renowned for its thriving arts scene, with numerous galleries and studios showcasing the exceptional work of local and regional artists.
At the heart of the Arts District, you'll find the Ashe Arts Center, which houses the offices of the Arts Council. Within this beautifully restored stone building, you'll discover the gallery, a year-round exhibition space that proudly displays a diverse range of artwork created by talented local and regional artists. The gallery shop offers a selection of locally produced art and crafts, providing visitors with the opportunity to support the community's creative endeavors.
Originally constructed in 1938 by the Works Progress Administration, the Ashe Arts Center has a rich history as a gathering place for the community. In addition to the rotating gallery exhibitions, the center hosts various events throughout the year, including concerts, special speakers, holiday celebrations, fundraisers, and an annual outdoor arts and craft exhibition held every September.
For more information about the Ashe Arts Center and its offerings, please visit their website at ashecountyarts.org.
The Downtown West Jefferson Gallery Crawls during the summer months offer a chance to explore downtown and visit over 15 galleries participating in an open house event. These galleries, studios, and businesses showcase a variety of art mediums, including original artwork, sculptures, pottery, photography, and handmade items. It's a wonderful opportunity to meet the artists and do some shopping. The gallery crawls take place from 5-8 pm on the second Friday of each month from June to October, as well as on the first Friday of December. For more information, please contact the Ashe Arts Center at (336) 846-2787.
West Jefferson boasts over 15 captivating murals that form a delightful walking tour in the heart of downtown. These magnificent artworks, skillfully crafted by talented local artists, beautifully depict the rich history and distinctive mountain essence of the area. To embark on this enchanting journey, simply visit the Ashe Arts Center & Ashe Chamber of Commerce to obtain a walking tour map.
As part of the town's streetscape improvements, the Town of West Jefferson removed two stop lights and all the large street lights. The lights were mounted on concrete pedestals that remain standing along the sidewalks. In 2011, the Arts Council received permission from the Town to use these 14 former streetlight concrete pedestals as a canvas for displaying artwork in the downtown area. The art project focused on showcasing the wildflowers of Ashe County. Each pedestal features intricate designs, detailed artwork, and vibrant colors, making them unique canvases that promote public art by local artists while enhancing the beauty of the already vibrant Town with its murals and galleries. Take a walk and see if you can find them!